Automated digital time and attendance offers huge savings for most businesses. TimeIPS systems pay for themselves in a few months, and sometimes in just weeks. To help you get a feel for how much your business could be saving, we've created a return on investment (ROI) calculator.


Simplified ROI Calculator
We've used standard American Payroll Association figures to calculate how much you can save by implementing an automated system. Below is a simplified version of this calculator. To generate your Annual Savings Potential, just enter a few figures about your business and then click "Update Graph".
..
Advanced ROI Calculator
Our advanced ROI calculator provides a more detailed analysis of your business and the possible savings with TimeIPS. The results are available on-screen and in an easy to read PDF file. Click the link below to try the advanced calculator for your own customized ROI report.
Advanced ROI Calculator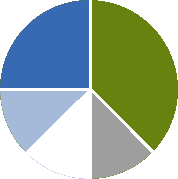 By incorporating advanced features with an easy-to-use interface, TimeIPS pays for itself by eliminating common employee and payroll issues such as:


Calculating payroll hours manually
Verifying sick and vacation time
Scheduling employees
Managing early & late clock ins and clock outs
Reducing unauthorized overtime and unproductive time incorrectly allocated to jobs and projects
Tracking time on jobs and projects
Processing payroll
Tracking employee records and history

Additionally, TimeIPS provides powerful REAL-TIME viewing and reporting of your personnel attendance and job / project activity to help you quickly identify areas of your business to improve employee productivity, lower personnel management costs and save money.